If you have been accused of a traffic offense, it is important that you know your rights and the laws. If you do not, you may face serious consequences that can affect you if many ways. From points on your driving record that will affect your insurance rates to the chance of losing your driver's license for a substantial period of time. Having this knowledge and valuable information may save you from many headaches in the future. Do not try to handle your traffic offense alone. You need an experienced traffic offense attorney to vigorously defend your rights. An attorney that has what it takes to win your traffic offense case.
Traffic Offense Attorney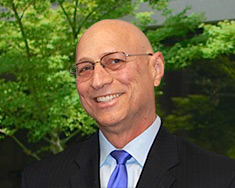 David Foos was a judicial officer for 16 years hearing thousands of traffic offense matters.  David Foos specializes in representing you in serious traffic offense matters such as reckless driving, engaging in a speed contest, hit and run driving, or driving on a suspended license. David Foos knows many of the players in the system As a result, he will use all of his experience and will use all his knowledge to provide you with the best possible defense.  David Foos is very knowledgeable on the law and will apply the law to the individual facts of your case. David Foos will aggressively defend your traffic offense matter. If you have been accused of such a traffic offense, contact the Foos Gavin Law Firm at 916-779-3500 or on the web at www.foosgavinlaw.com.  Remember, the first consultation is at no cost to you. Let Foos Gavin Law Firm handle your traffic offense case. We will seek justice for you.