Accused of a Sex Crime
If you are accused of a sex crime it is a very serious matter.  In addition to time in prison,  you will be required to register with the police for life. The conviction will affect many aspects of your life such as where you can live and your future employment.  The sex crime that you committed will follow you everywhere. the consequences are too severe to try to handle your sex crime case alone. You need help from an experienced and aggressive sex crime attorney. If you are accused of such a crime, know your rights and sex crime laws. Without this knowledge, it can turn out very bad for your case.
Sex Crime Attorney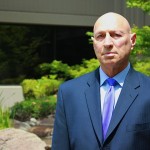 David Foos has been fighting for those accused of a sex crime for over 30 years.  David Foos was a judicial officer for 16 years sitting as a temporary judge hearing many of these cases.  As a result, David Foos knows many of the players in the system and will use that knowledge to your advantage.  He is experienced in the law and will use it to defend your rights. If you are accused of a sex crime you must have the best possible defense.  We will thoroughly investigate your case and have a team of professionals including expert witnesses that we will use to help get you the best possible result.  If you are looking for someone to fight for you and vigorously defend your case, then call Foos Gavin Law Firm at 916-779-3500. you may also reach us on the web at www.foosgavinlaw.com.  Remember, the first consultation is at no cost to you.