Looking for a DUI Lawyer in Sacramento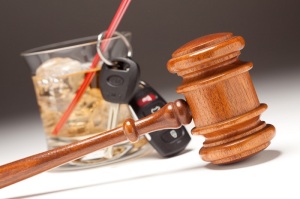 When looking for a DUI Lawyer in the Sacramento area, it is important that you understand DUI laws. In California there are parallel systems for punishment when you receive a DUI. If convicted the Court administers most of the sanctions. However, the Department of Motor Vehicles is the agency that will administer all the punishments of driver's license suspension. A DUI lawyer at Foos Gavin Law Firm will explain this to you, and give you the guidance that you need. If you are looking for an experienced DUI lawyer in the Sacramento area, look no further.
DUI Lawyer sets up hearings
The hearing is held before an Administrative Law Judge of the DMV. The hearings are very informal, but the burden of proof is very light as to whether your license will be suspended. The Hearing Officer need only find that you were driving, that there was probable cause to stop you, and that you were driving with a .08 or above blood alcohol content.
If you lose at the hearing or if you do not request a hearing the DMV will suspend your license for six months. After 30 days, you can get a restricted license to drive to and from work, during the course of work, and to and from the drinking driver program. You must be enrolled in the drinking driver program to be eligible for the restricted license. Our DUI Lawyer will guide you through this process.
Contact a DUI Lawyer right away
If you receive a DUI it is important that you contact an experienced driver's license suspension attorney right away. David Foos has 30 years experience handling license suspension cases, and even was a Court Commissioner hearing thousands of traffic tickets and DMV related matters. Don't try to handle this alone.  We are here to help you out. Call David Foos for a FREE initial consultation at 916-779 3500. You may also reach him by email at This email address is being protected from spambots. You need JavaScript enabled to view it..