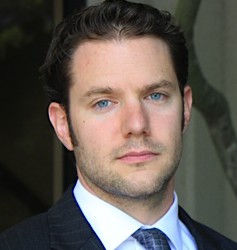 Do you need help receiving your unemployment benefits? Have you been denied your benefits? Do you live in the Folsom area? An unemployment benefits appeal is often overlooked by a terminated employee. Most people are unaware of the laws and their rights. If you live in the Folsom area and need help with your unemployment benefits appeal, then call Foos Gavin Law Firm. We will protect your rights and help to get you the results that you deserve. An unemployment benefits appeal should be handled by a professional that has a proven track record. That is where Sean Gavin comes in. Sean has won over 90% of his unemployment benefits appeals in the Sacramento area.
An employer has the right to appeal EDD's decision to pay a claimant. A claimant has the right to appeal EDD's decision to reduce or deny benefits. An appeal must be submitted within 20 calendar days of the mailing date of our Notice of Determination and/or Ruling, DE 1080CZ. Mail your appeal to the return address shown on the decision notice. Include the following information:
Your name
The name of your business if you are the employer
Address and telephone number
Social Security number if you are a claimant
Employer account number and the claimant's social security number if you are an employer
The name and mailing address of any representative
The reason for your appeal
A copy of EDD's decision that you wish to appeal or the date of the decision
Any request for language assistance or special accommodation
The Office of Appeals notifies individuals of the time and place of hearing at least 10 days in advance. An Administrative Law Judge conducts the hearing, giving employers and claimants a chance to present their evidence. The Administrative Law Judge will issue a written decision to all interested individuals. The decision includes information about filing a second level appeal to the California Unemployment Insurance Appeals Board.
If you live in the Folsom area and are dealing with an unemployment benefits appeal, then call Foos Gavin Law Firm today to schedule an appointment. We will sit down with you to explain your rights when it comes to your unemployment benefits appeal. Foos Gavin Law Firm has over 30 years' experience as attorneys in the Sacramento area. You are in good hands.  Call 916-779-3500 to schedule your consultation, or email Sean Gavin directly at This email address is being protected from spambots. You need JavaScript enabled to view it.. As always, your initial consultation is at no cost to you.