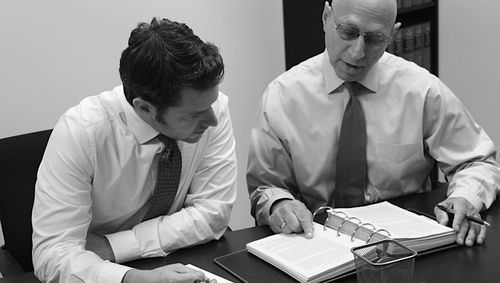 Employment Law Attorney Sean Gavin and Employment Law Attorney David Foos will protect your rights in the workplace.  We represent employees in both the public and private sectors, including State workers, clerks, healthcare workers, managers, technicians, truck drivers, factory workers, nurses, teachers, and information technology professionals.  We fight for you whether you need an employment law attorney because you have been wrongfully terminated, discriminated against, harassed, targeted for retaliation, denied FMLA or family leave, denied a workplace accommodation, denied lunch breaks or your over-time pay, or denied your unemployment benefits.
Call us if you have been denied your rights and need an employment law attorney.  We offer a free consultation. Call us at 916-779-3500.  We will fight for you.
We are located in Natomas at 3947 Lennane Dr., Suite 120, Sacramento, CA 95834.
Call us at 916-779-3500 or email us at This email address is being protected from spambots. You need JavaScript enabled to view it. or This email address is being protected from spambots. You need JavaScript enabled to view it..